OUR STORY
Everything is
Blooming around here.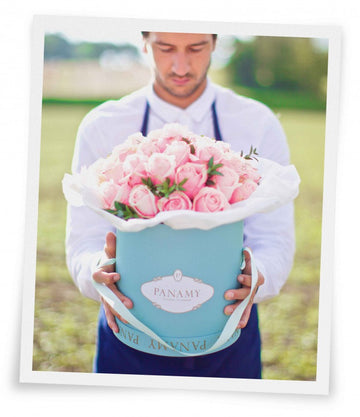 The impact of flowers on our life is magical. At PANAMY we are devoted to spreading their power by creating hand-tied bouquets that we sell exclusively through our online shop in Switzerland. All of our bouquets are carefully-arranged using the most beautiful blooms, full of scent, vibrant with colour and laced with wonderful textures sourced from local and international fair-trade suppliers. Our designs are elegant, crafted in harmonic colour shades and are delivered in our luxurious signature hatbox with a personal note, for you to either offer or receive the most beautiful gift of all – the gift of flowers.
We are committed to promoting the power & beauty of flowers by creating stunning bouquets that stand for more than just a "Thank you" or "I Love you".