A brief guide about Panamy
Learn how to use our service and website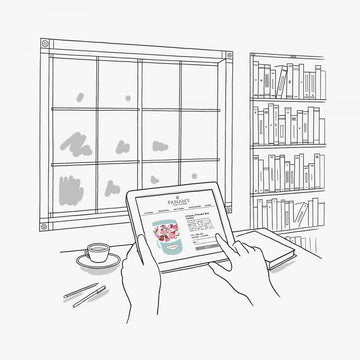 Step One
Choose your flowers
Browse through our website and select the Bouquets or Bunches you would like to buy your lover, family, friend or colleague. Or even better, treat yourself to some stunning flowers. Shop by clicking on "Flowers" in the menu-bar.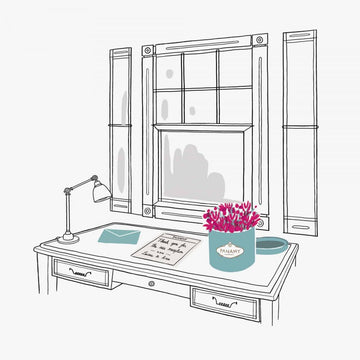 Step two
Send a personal note
Sending a personal message to your dear ones. This personal note comes in a Panamy envolope and is handwritten by the Florist in charge, on our fine greeting cards which are printed on 400 gram Munken fine paper.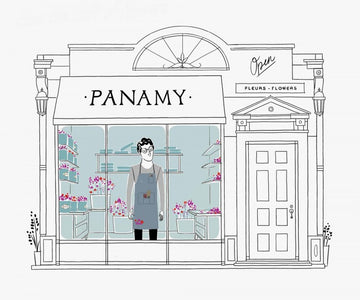 Step Three
We prepare your flowers
We carefully arrange your bouquet or prepare your bunch of flowers in our Atelier in Geneva. Every step, from conditioning the flowers to putting them into our signature packaging, is done with great care and attention.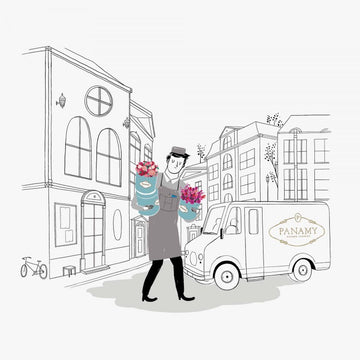 Step Four
We send your flowers
In the Canton of Geneva and across Switzerland the Express-Messengers of Swiss-Poste bring the flower bouquets and bunches personally to your dear ones. For "next day deliveries" please order before 14:45  All orders are delivered in the morning, usually before 9 a.m.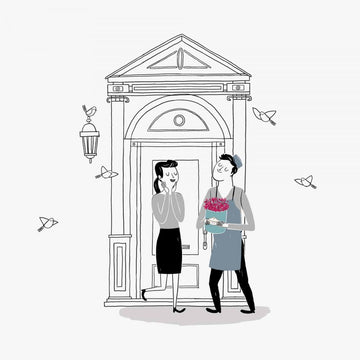 Step Five
The surprise
"The Earth laughs in flowers". Flowers have been the most powerful gift throughout history. Whether they are for your Lover, Friend or Colleague we assure you that they will delight whoever receives them.